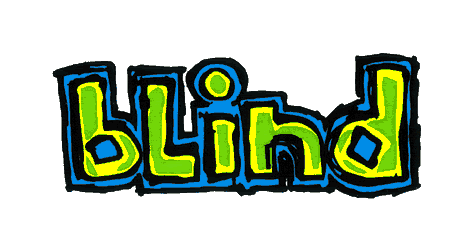 Way back in the 1980s there were three major skateboard companies. They were Powell Peralta, Santa Cruz and Vision. They are refer to as the big three, kind of like the auto manufacturers. They have a virtual oligopoly over then entire skateboard market.
I not 100% certain of this story, but I think Mark Gonzalez was riding for Vision back in the late 1980s, early 1990s. And I think he was getting tired of it. So he talked to Steve Rocco over at World Industries, and Steve suggested that Mark start his own company. He decided to call the new skateboard company "Blind" because it was the "opposite of Vision". It turned out that Blind became very popular and is still in business to this day.
The first few Blind skateboard videos were huge hits as far as early skateboard videos go. Blind Video Days is regarded as one of the most important skateboard videos in skateboarding history.
The Blind brand from back in the early 1990s was a lot different than it is today. Like World Industries, Blind tends to cater to a younger audience. It seems as it's early success actually stagnated the brand through the late 1990s and early 2000s. It took ten years for Blind to release a skate video after 1994. Ironically it was their first video that made them a big success.
Company Website: blindskateboards.com
Instagram: @blindskate
Decks for 2014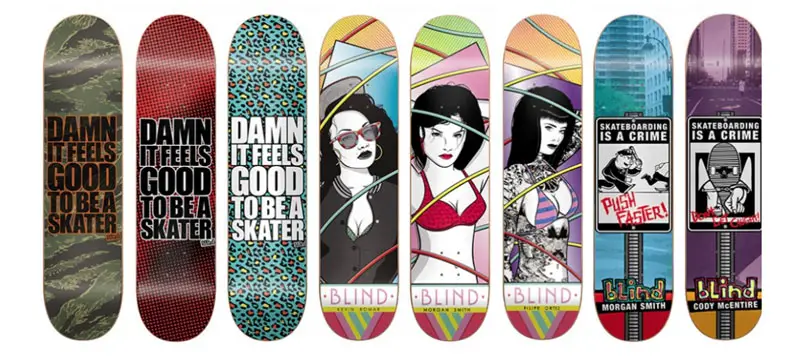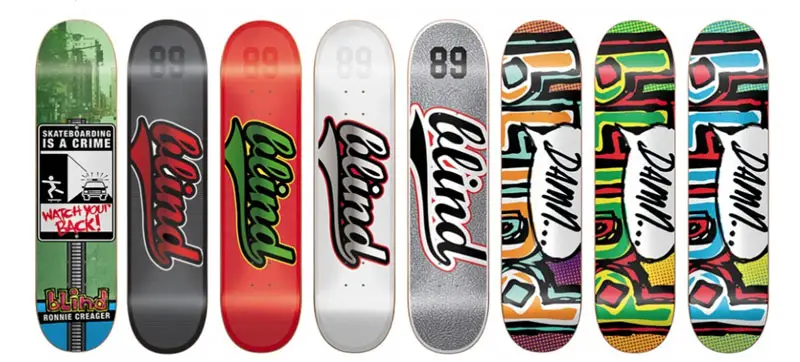 2015 Team:
2015 Decks (until now):