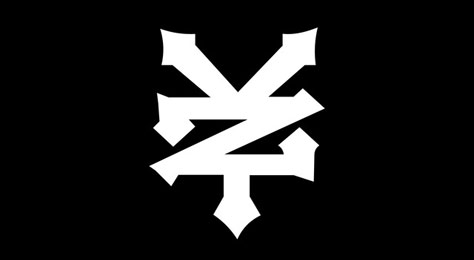 Zoo York is a very interesting brand. Like Alien Workshop, it was one of the only successful skateboards to exist outside of California. Capitalizing on the grimey urban New York street scene, Zoo York provided a refreshing counter style that really helped diversify skateboarding.
Zoo York has a long legacy too. Zoo York skaters were featured in the 1994 movie "Kids", which has long been hailed a cinematographic master piece and a cult classic. One of the actors in Kids was Harold Hunter, who was also a team skater for Zoo York at the time. Harold Hunter has since left this earth. RIP H.H.
Zoo York may have been born out of Shut Skates back in New York in the early 1990s. Shut was a local wood shop that made boards for shops and smaller companies in and around NYC. Shut also had it's own brand but a lot of their riders were leaving New York to ride for California based skateboard companies.
In 1993, Rodney Smith, Eli Gesner and Adam Schatz started Zoo York to bring back a New York flavored skate company to the East Coast. The founders of Zoo York realized that the skateboard industry chews up and spits out talented skateboarders all day long. They wanted to create a skate team where their riders could thrive and flourish.
Company Website: zooyork.com
2015 decks: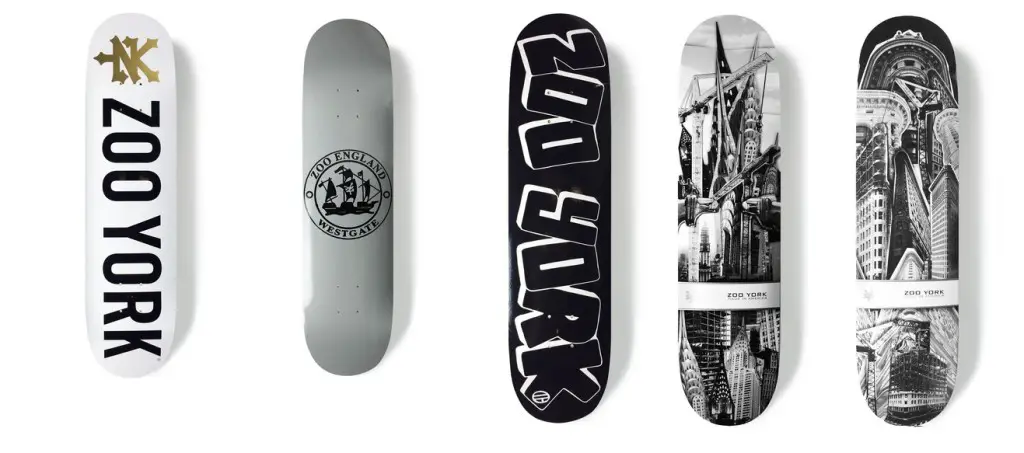 PHOTO INCENTIVE, BRANDON WESTGATE, ZOO YORK X TRAP, ZOO YORK / MADE IN AMERICA / CHRYSLER BUILDING, ZOO YORK / MADE IN AMERICA / FLATIRON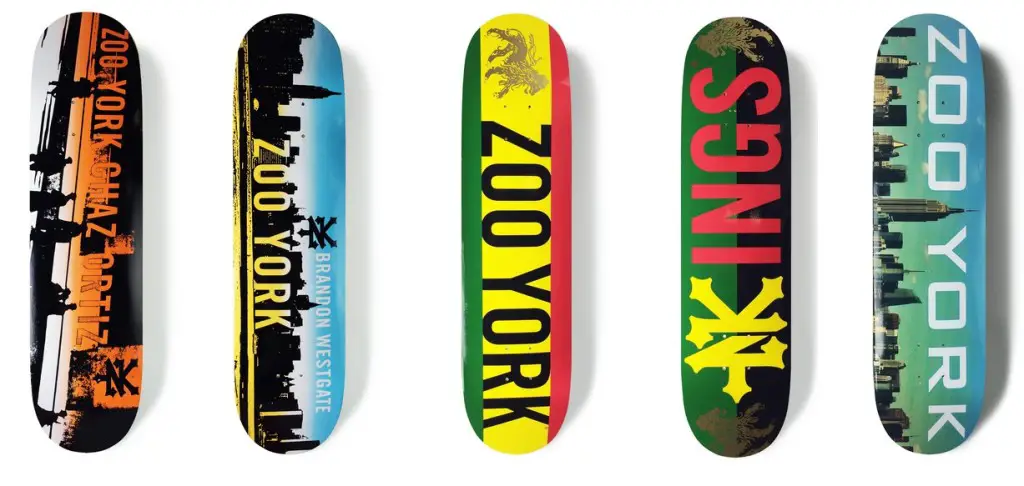 ZOO YORK / MADE IN AMERICA / EMPIRE STATE, BRANDON WESTGATE / MILE HIGH CLUB, CHAZ ORTIZ / MILE HIGH CLUB, ZY / XY SERIES (BLACK/NATURAL OR WHITE), ZOO-YORK-A-DELIC #2
Zoo York Decks From Waaaaaay Back