The way to keep your skateboard bearings lasting longer is to clean them regularly. Sometimes your bearings just will not spin, or they spin really slowly. Well cleaning them will bring them back to life. Another important reason for cleaning your bearings is to prevent them from breaking.
Dirt that gets caught in your bearing races destroys both the balls and the races. So keep them clean!
What do you clean skateboard bearings with?
One of the safer solvents to clean bearings with is 409 Orange De-greaser Cleaner.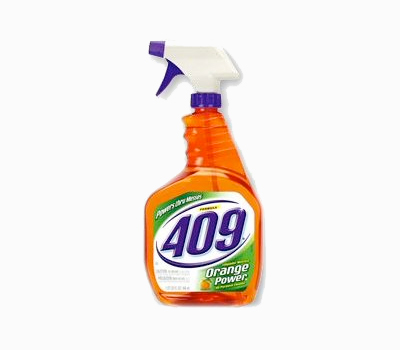 The Process:
Take the seals off the bearings if they have seals.
Put the bearings on a flat towel and spray 409 Orange Degreaser Cleaner on them. Use high pressure setting.
Use towel to rub out dirt. Keep spraying and rubbing out dirt until all the dirt is gone.
Air dry bearings.
After they are done drying, use a bearing lubricant such as Oust Bearing Met-Ol Lubricant, Consolidated Bearing Antiseptic or Bones Speed Cream.
How to clean skateboard bearings – step by step with photos
We will use the shop longboard to demonstrate this process because it's time to give it a cleaning. These bearings are practically rusted shut.
This longboard is important to the survival of El Skate Shop because we use it to make food runs.
1. Take your skateboard wheels off. If you have a skate tool, use that. If you don't use a wrench or the appropriate socket.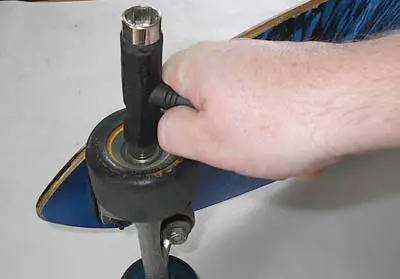 2. Pry the bearings out of the wheel. Put the bearing around the tip of the truck axles and pry it off like your were taking off a bottle cap.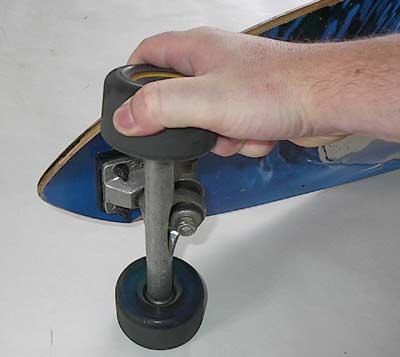 3. Pry the bearing off like this.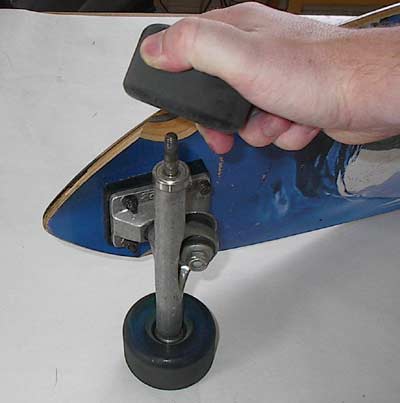 4. Take those dirty bearing out. Look at em! They are so dirty! These bearings are not that bad. We have seen much worse.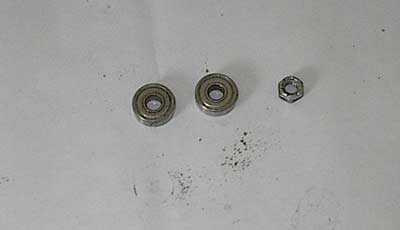 5. Put the bearings on a towel and spray them with Orange 409. Get some 409 Orange De-greasing Formula cleanser. Put the spray nozzle on stream. Shoot em up! Make sure you spray both sides of the bearings.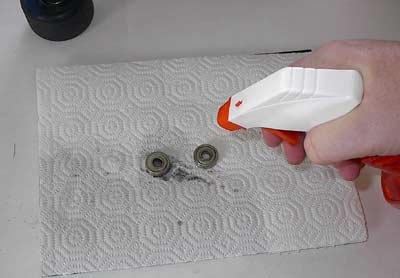 6. Let the bearing soak for a minute. Next take the towel and rub away the dirt until all the dirt is gone.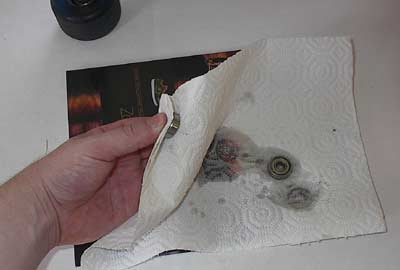 7. Give them the spin test. Spin them and see if they spin fast. If they do then you are done. If they don't keep spraying and rubbing out the dirt.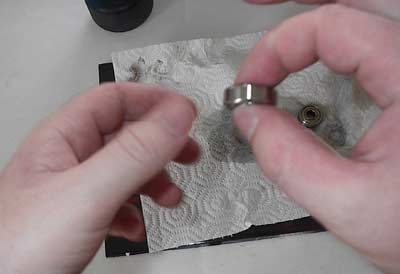 8. Put the bearings back in the wheels. The easiest way to do this is to put the bearing on the truck axle and then slide the wheel on to the bearing. Push hard!
9. Finally, tighten the axle nut. This is an important step because you don't want to tighten your nuts too much. Tighten the axle nuts slowly. Right when the nuts stops turning, untighten the nut a bit. If you tighten the nut too much you may crush your bearing sheilds.