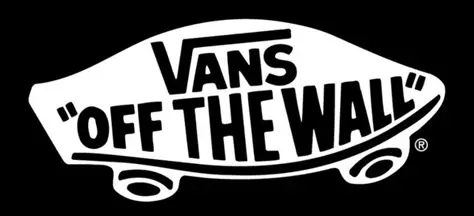 Company Website: vans.com
On  March 16, 1966 at 704 East Broadway in Anaheim, California, Paul and James Van Doren, Gordon Lee and Serge D'Elia opened the very first Vans store calling it The Van Doren Rubber Company. The company displayed 3 styles of shoes sold between $2,49 and $4.99 directly to the public. On the very first morning 12 customers showed up to purchase their Vans shoes but the store owners only had 3 display models and a few empty boxes in their shop.
However, every customer present there in that day specifically agreed to chose the colors and the model desired and to return later on that day for their final purchase. When they did so the owners couldn't pay back any change because they forgot to make a cash reserve for the store. What seem like a bad start turned into a hell of a story when the Vans owners decided to simply hand the shoes to their customers while asking them to return the very next day to make a final pay. What happened next? Each and every person came back to honor the agreement.
The struggle didn't end there and during the '80 Vans owed the US government $12 million in unpaid taxes. The owners filed for bankruptcy but the brand managed to produce and sell 2 million  shoes, helping them cash in more than $50 million. Scroll through some authentic skate history below.
Van Skate Shoes for 2014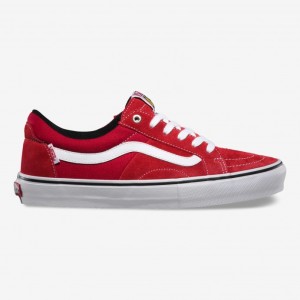 AV Native American Low Shoes
These shoes are hella racist. WTF Vans? A red shoe called "AV Native American Low"? I wouldn't buy these if I were you.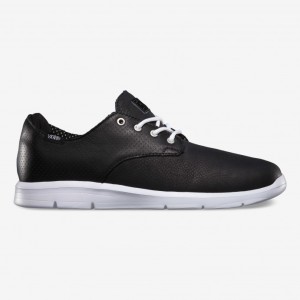 Prelow Shoes
This is a weird shoe for Vans to make. It has that Nike/Adidas styling. Gross. Vans why did you even think of going in this direction? Don't copy. Let them copy you.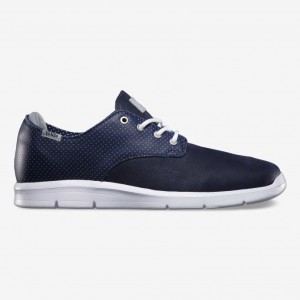 Prelow Shoes
Here we go again. This is even worse. Looks like airplane bathroom interior.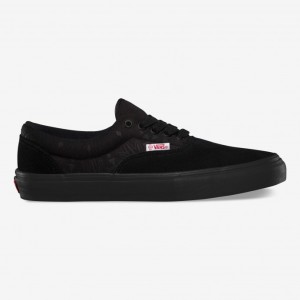 Indy Era Pro Shoes
OK – back to normal. Nice black on black shoe. With a lil' fancy schmancy hard to see pattern. Looks like it will skate well.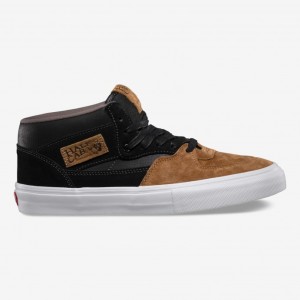 Half Cab Pro Shoes
Half Cabs always looked like they would skate well. They have that extra padded area around the ankles. You know you want that when you primo.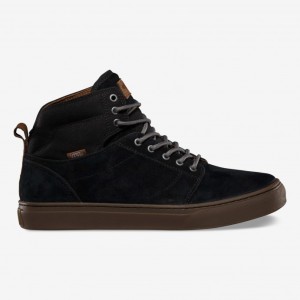 Alomar Shoes
These would probably be good skate shoes. Full coverage. But they are probably too nice to skate.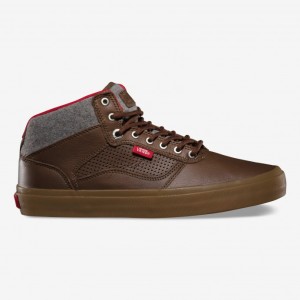 Bedford Shoes
These are just weird. And what's with the name "Bedford" ? Why are they naming shoes after British communities?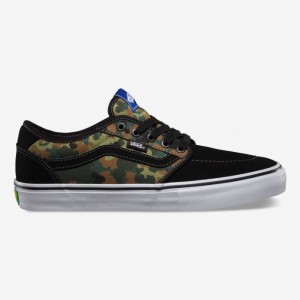 Lindero 2 Shoes
Camo is soooo in these days. I would almost say stay away. Your choice.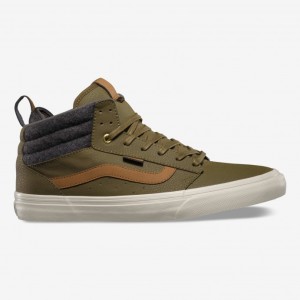 Prop Shoes
Hmmmm strangely militaristic. Works with hipster outfits. Golpher it.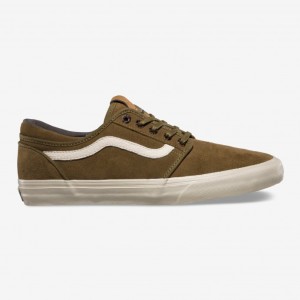 Trig Shoes
A basic Vans shoe. Can't go wrong. Buy and skate it. Love it or hate it.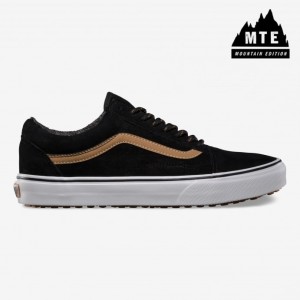 MTE Old Skool Shoes
Not sure why these are called Old Skool. Confused by that one.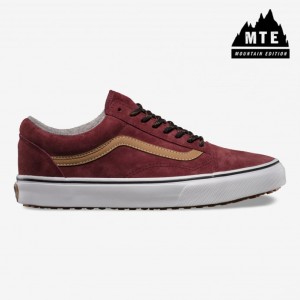 MTE Old Skool Shoes
Now that's the official hipster color of this year. Maroon. I keep seeing mothertruckers with maroon colored pants all over kingdom come.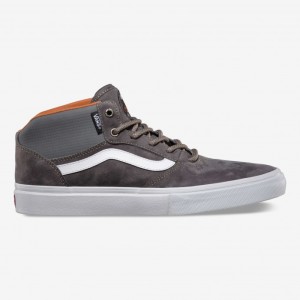 Gilbert Crocket Pro Mid Shoes
Wow that is a weird looking shoe. Looks like a naval vessel. Gun metal gray all the way.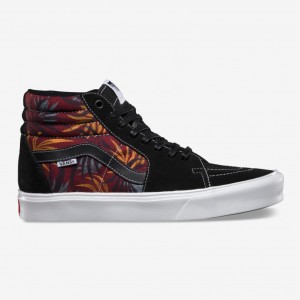 Sk8-Hi Lite Shoes
Are they telling you to skate hi? By that pattern I can tell who ever designed that shoe was high at the time.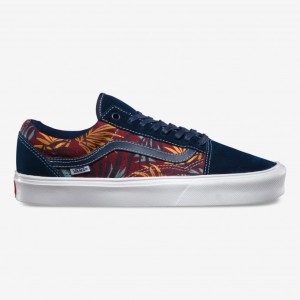 Old Skool Lite Shoes
Spicoli would rock these.
Slip-On 59 Shoes
These will always work. Buy these shoes.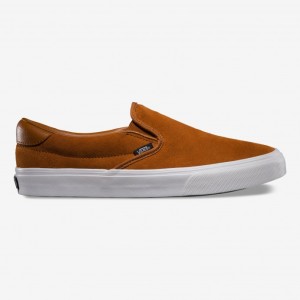 Slip-On 59 Shoes
Baby-shit brown. Not sure how you're suppose to make these work.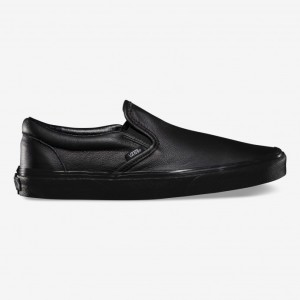 Classic Slip-On Shoes
Wow these are gangster. Shiny black leather. Don't step on these shoes.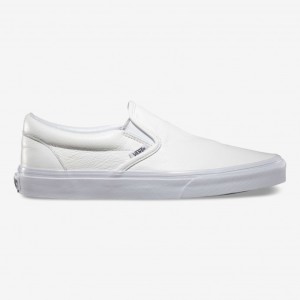 Classic Slip-On Shoes
These are even more gangster. If you're going to wear these you'd better be ready to box.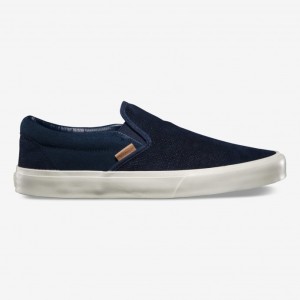 Classic Slip-On Shoes
Finally, some lazy hipster-ass shoes. Whoever wears these doesn't skate. But they do have a mustache.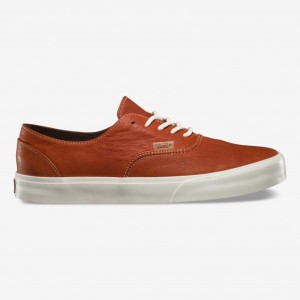 Era Decon Shoes
I can't tell if these are gangster or just Euro. Are you supposed to own a sailboat to wear these?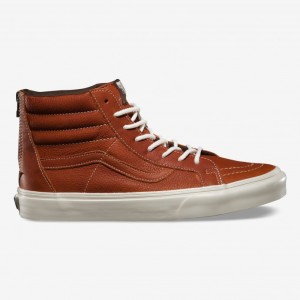 Sk8-Hi CA Shoes
Not sure what to say about these. I think these were designed for Pharrell.