Duane Peters
–
Who Cares? The Duane Peters Story
. You can't go wrong with this DVD!
Pick it up today
.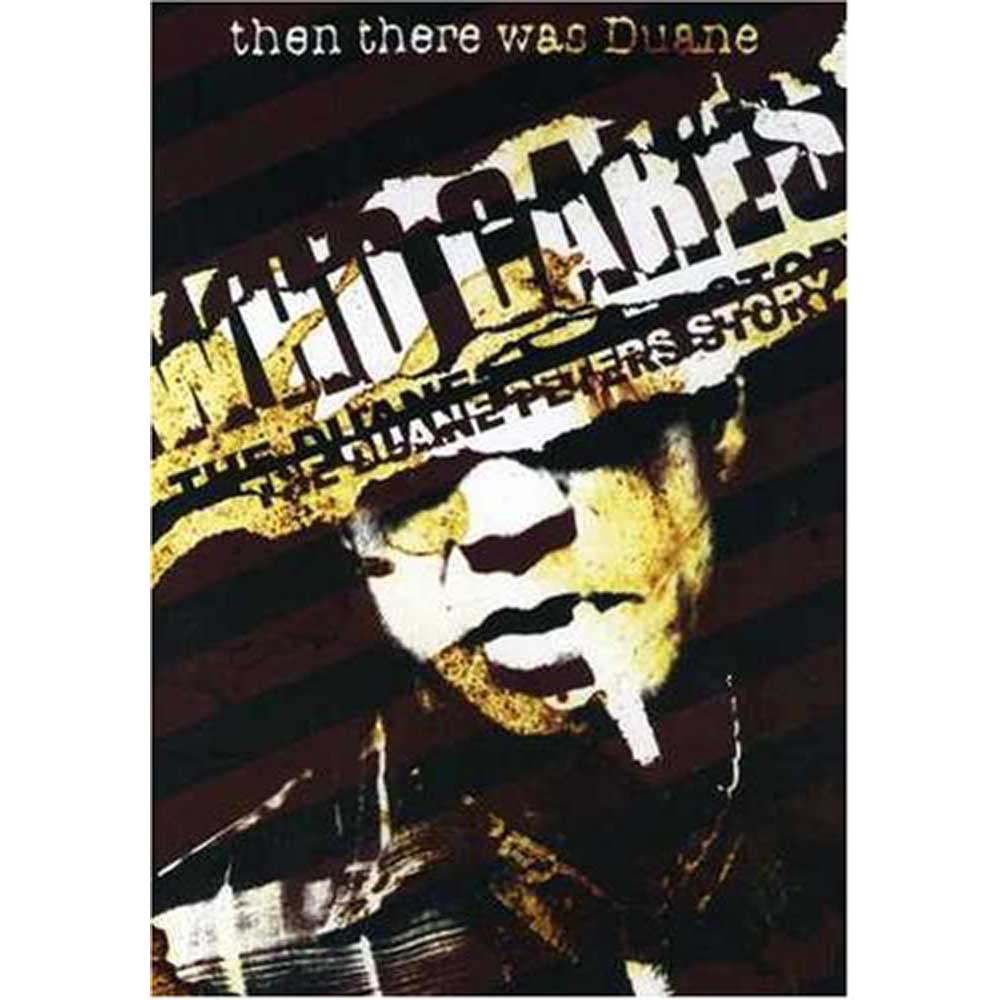 Duane Peters is the most hard core skateboarder that ever lived and ever will be. You must watch the Duane Peter's Story. Talk about tough. Any skateboarder like Duane Peters who can still rip up a pool at 40 plus years of age, is a legend in my book. Duane Peters was born to skate.
Duane Peter is probably the only pro skater that ever spit on Tony Hawk. Of course he spit on Tony when tony was a little kid. I guess Tony was going to compete is some kind of bowl competition and Duane was there. And what do punk rock skaters of the 80s do? They spit on their competition. Lol.
Duane is known as the "Master of Disaster" because he invented that trick (the Disaster). Duane is from the old school so his territory is pools and bowls. He has brief hiatus in the 1990s. Apparently he had a short stint with drugs – to the point where he had a life epiphany and he said to himself: "Either get busy living, or get busy dying". That was the turning point in Duane's life and he return to his career in skateboarding.
Duane is a beast. He might be skating to this very day – and considering his age, not many skaters can keep thrashin into their 50s.
Duane Peters Black out
Independent Trucks: Duane Peters
Duane Peters Skatesession at Trier 2005
WHO CARES – The Duane Peters Story
Duane Peters Spits on Tony Hawk and Avoids Murder on Free Lunch Archives
Duane Peters | Vans Pool Party | VANS
Duane Peters – Losing His Son – The Other F Word
Duane Peters Talking About the Road and the PC Warriors – Part 1
DUANE PETERS Talks About Punk Music & Skateboarding Going Far Left – Part 2
Gullwing Truck Co. | Duane Peters
Hall of Meat: Duane Peters
On Social:
Instagram: instagram.com/dpdisaster
Sponsors (Current & Past)
Independent
Vision
Silver Star Casting Company
Everyone wants the Duane Peters Pig Skateboard deck by Black Label Skateboards. This particular Duane Peters deck was made in 2003. I think a few versions of the Duane Peters Pig deck were made afterwards featuring different graphics. Vision Street Wear also make a Duane Peters DP shoe which comes in many varieties.
U.S. Bombs
Duane Peters is the lead singer of the band U.S. Bombs.
Duane Peters Shoes
For a while Vision put out Duane Peters Shoes. Launched in the early 2000s, these shoes rocked the iconic red, black and white Duane Peters color scheme.