Home >> Skater Profiles
Leo Romero has made many big team transitions during his skating career.
He got famous on Foundation Skateboards, move to Baker, and is now on Toy Machine Skateboards. Toy Machine skateboards are excellent skateboard decks.
Leo Romero's "Programming Injection" Toy Machine Part
Foundation – That's Life / Leo Romero
Leo Romero – Emerica "Stay Gold" Part
Leo Romero – Toy Machine Brain Wash
Leo Romero drops hammers, always good.
On Social:
Facebook page: facebook.com/Leo-Romero
Instagram: instagram.com/leoromero
Sponsors (Current & Past)
Bronson Speed Co.
Independent
Pig
Bro Style Grip Tape
Pharmacy
Eswic
Independent
Decks: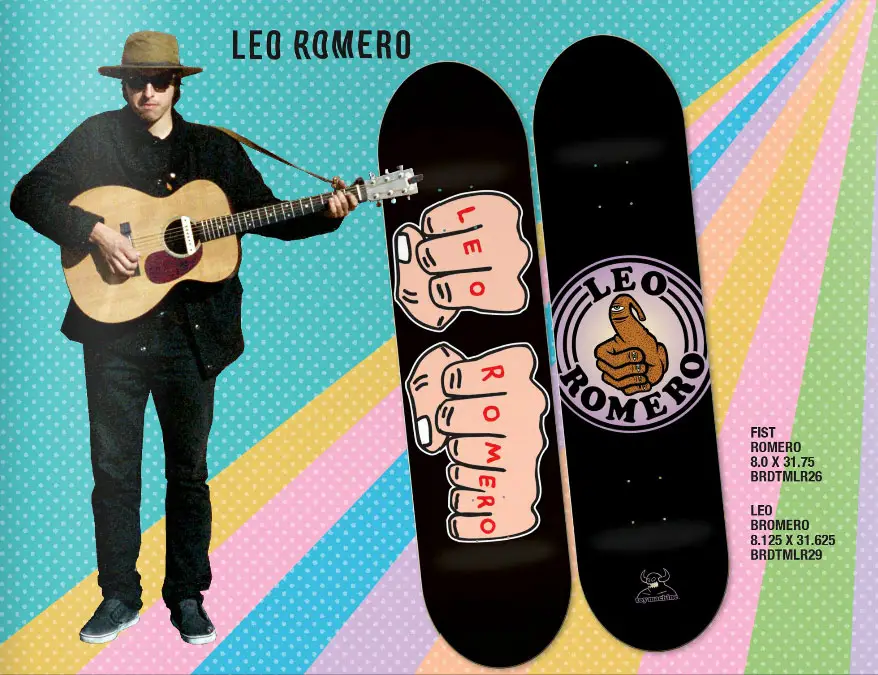 Fist Romero, Leo Bromero

Baker Skateboards Leo Romero Neck Tat Deck