Wee Man!
Wee Man
–
Dogtown Skateboard Deck Wee Man Sabotage Black 9.25″x31.7″ Old School
. You can't go wrong with this deck!
Pick it up today
.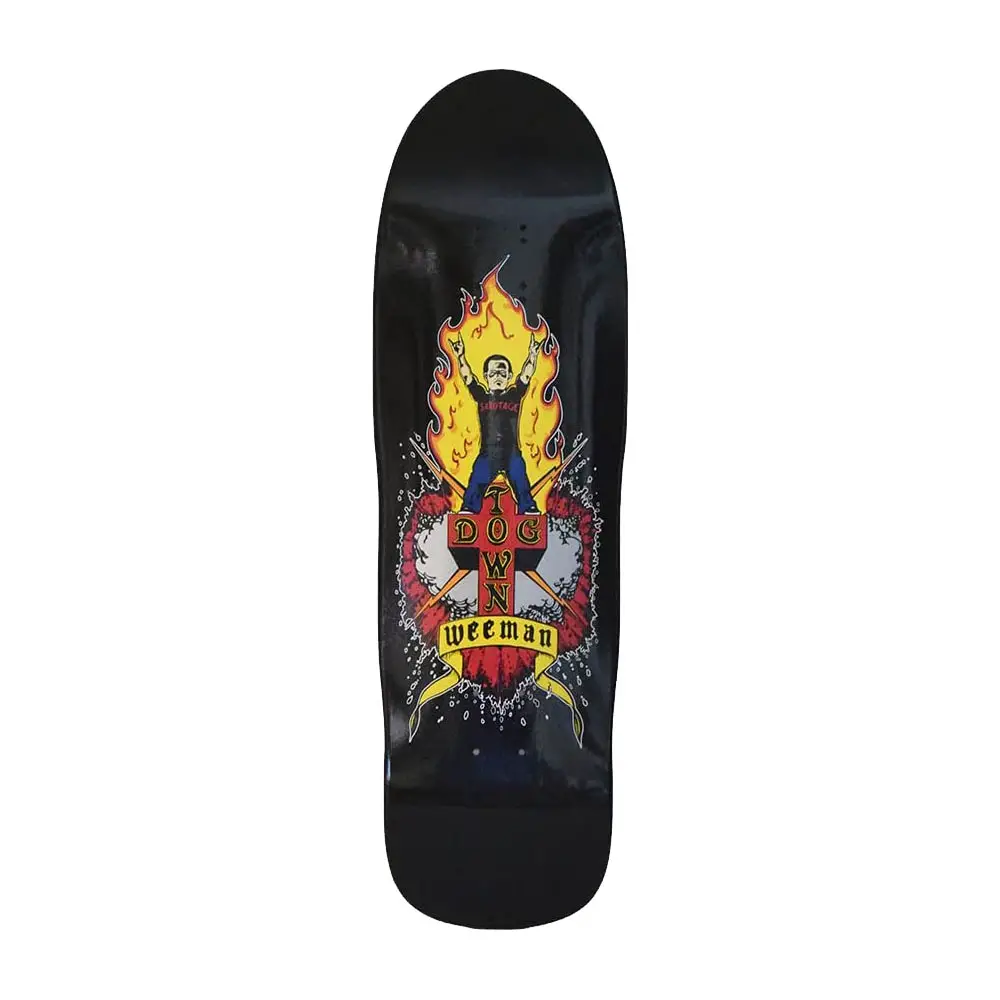 Wow. Where do I begin. Wee Man sold me my FIRST double-kicktail skateboard deck. Before 1991 skateboards basically looked like fish. Then good ol' Rodney Mullen invented the popsicle shaped boards most of us ride today.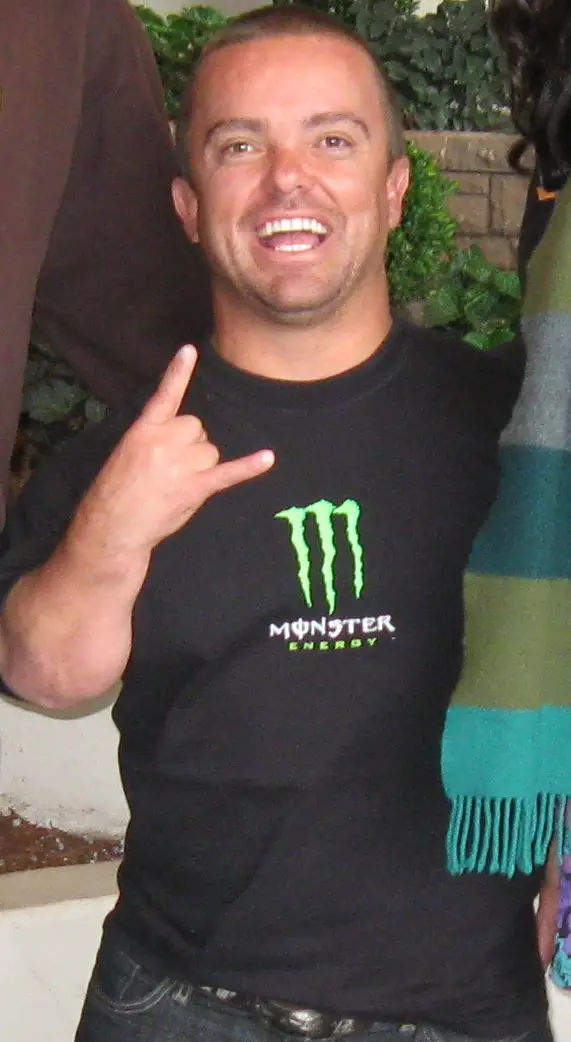 Back to the story…
So I finally scrounged up enough cash to buy a new deck. I want to say it was still like $30 – $40 back in 1991. Anyway, I headed over to E.T. Surf in Hermosa Beach, CA – the only real skate shop around the South Bay at the time. There, they lined up all the decks on the wall, and hung all the latest decks vertically above the main counter. For some reason I picked a Natas Kaupas 101 Skateboard, with some kind of monster holding the American flag. And sure enough, who helped me? Wee did! He was there, working behind the counter.
Wee griped it, handed it to me and I gave him cash. It's a really rad feeling to get a board that way now that I recollect on it. I also had no idea he was a good skater. I later saw him in the Big Brother Shit video and I yelled, "That's the dude that sold me my board!". In the video he's painted head to toe in blue paint. He runs into a store called "Red" and appears to get kicked out (notice the pre-Jackass skits here), rides a homemade go-kart all the while smoking a fag. I meant a cigarette. Excuse my British English. I'm telling you, it's a great video.
Wee Man's Skateboarding Career
Ok this isn't going to be easy because he's had a long career. Like I said, I first saw Jason Acuna (his real name) back in 1991. I'd have to assume he was on flow or am at that point and probably with something out of World Industries. World was local to Hermosa Beach and that was basically the only skateboard company for miles around. But shit, now that I'm looking, maybe World didn't even hook him up and he was just getting boards from Dogtown. Bah – anyone could get boards from the World dumpster back then, so we'll say World hooked him up too.
Apparently he was the subscription manager for Big Brother Magazine. That means thousands of people got to share his DNA and microbes across the world because he may have touched every single magazine that went out. Probably not. But maybe! Just maybe!
Around 2015 people kept asking Jason who he rode for and he was just getting flowed boards. So he decided to start his own small skateboard company called Nullity. There you go kids. If you can't get on a company just start your own! It's punk rock. If he's still doing it, you can buy a Wee Man skateboard by emailing him at [email protected].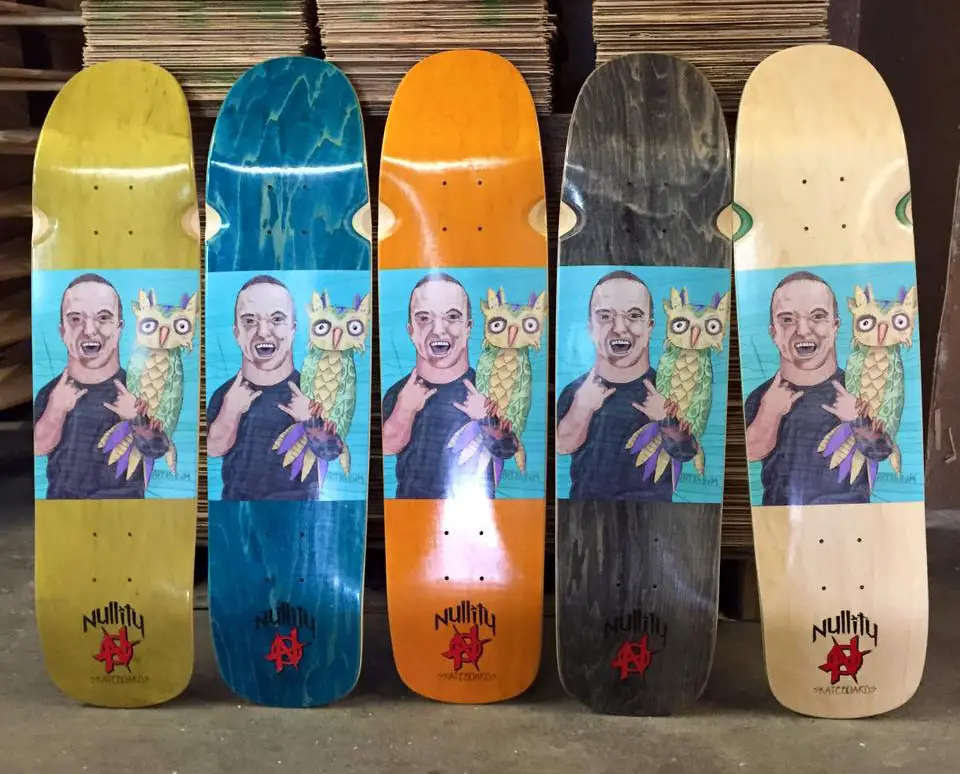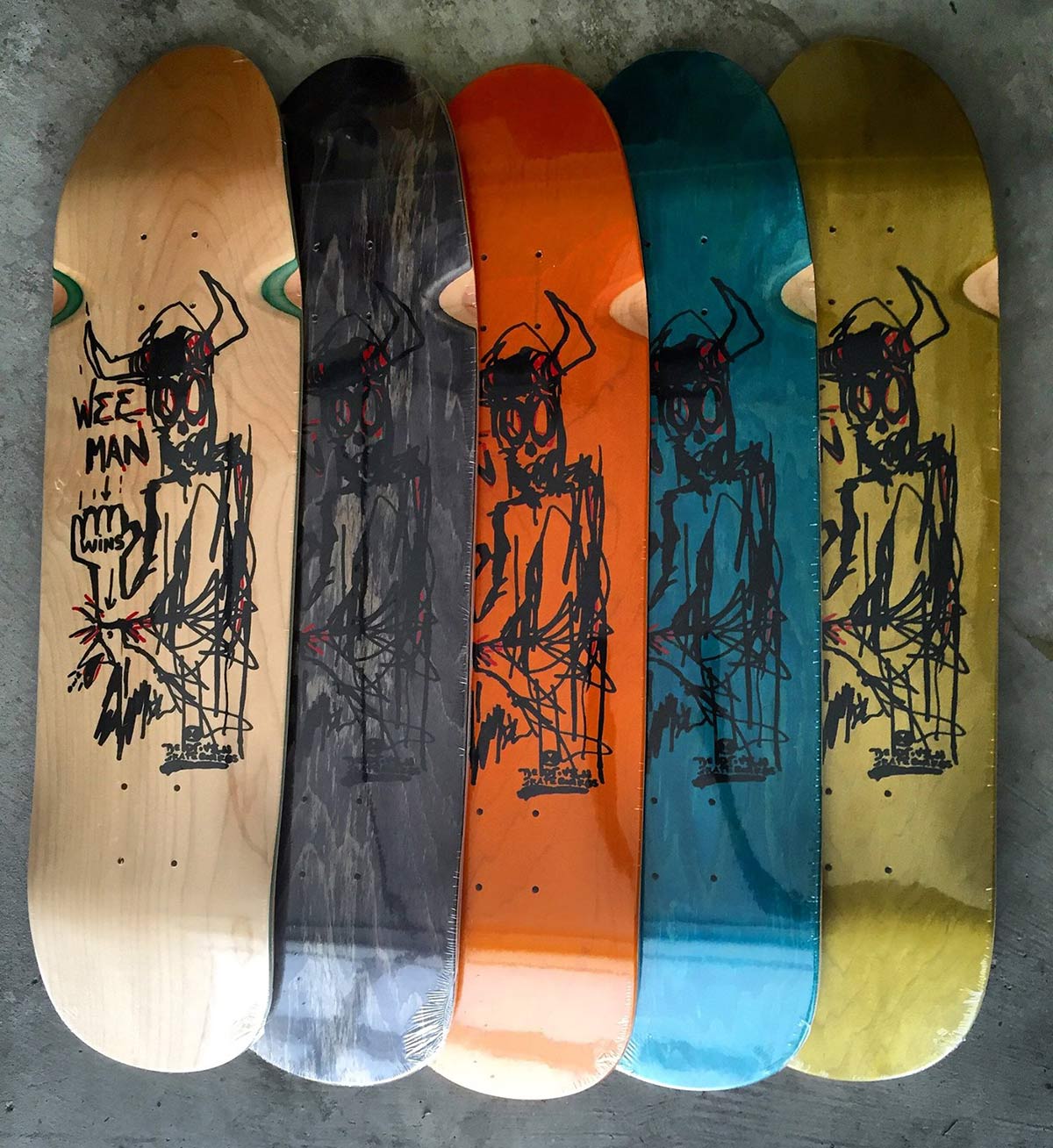 Wee Man's Movie Career
Welp. Being in a legendary video such as Shit, has it's advantages. Aside from the fact that no video will EVER be made like it again (means you're cemented in film making history), it was a gateway to other roles:
2001: The Same
2002: Jackass: The Movie
2003: Grind
2004: Bashing
2005: Pee Stains and Other Disasters, Death to the Supermodels
2006: Jackass Number Two
2007: The Man Who Souled the World, Jackass 2.5, National Lampoon's TV: The Movie
2009: We Gotta Get Buscemi
2010: Jackass 3D
2011: Jackass 3.5
2012: Elf-Man
2013: Feed the Dog
2021: Jackass 4
A Day with Wee-Man | '62 Chevy Impala
The Worst Injuries Of Wee Man's Career | Battle Scars
Jackass Star Wee Man Yelling "DO A KICKFLIP!" At Skateboarders
This "Do a kickflip!" video is pretty friggin hilarious. Great edit.
Past / Present Sponsors
Grind King Trucks
Epik Footwear
Shorty's Hardware
Von Zipper
1984 Clothing
Old Star Skate Shop
Social Media
Sources